Having a truly age-defying appearance is something that we all would like to achieve. Making your appearance look as flawless and as natural as possible requires attention to detail and a dedicated routine, products like Nabila K can help you achieve this goal along with a few tips that I will share in this article.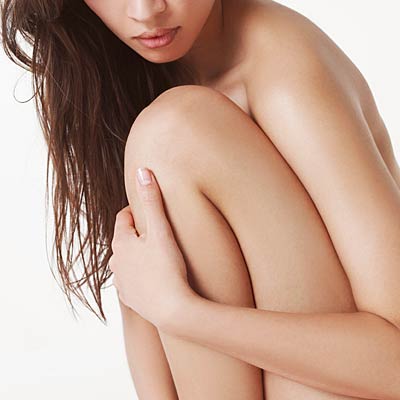 Image from timeinc.net
Sure, looking younger starts with your skin…
But today I would like to talk about another important factor of your more youthful appearance, and that is your hair.
When it comes to anti-aging, hair care is more important than many people think.
When doing research for this article, Cindy Betterbid, a top hair stylist in L.A. California, mentioned to me why hair care is so important.
"You can tell they put a lot of effort into getting rid of their wrinkles and staying slim. Everything seems perfect from a distance, but when you get a closer look…their hair gives away their actual age almost immediately." –Cindy Betterbid
Cindy went on to explain that as you get older, signs of aging start showing up on your hair, just as they do on your skin.
Now of course hair may not sag, wrinkle, or develop spots like your skin but your hair does change in other unappealing ways.
Typically, people will notice that with age, their hair becomes:
Finer
Less voluminous
More brittle
Faster to break
Slower to grow
Dull, flat, and lacking its former healthy shine
Abnormally dry—which, paradoxically, can actually make it feel more greasy, as your scalp tries to remedy the problem by producing excess oil.
I asked Cindy if anything can be done to reverse these hair care issues—as well as prevent them from showing up in the future. And fortunately, she was able to offer a lot of great advice!
Here are some of the tips that Cindy told me to follow.
Tip 1:
Use Oils
Essential oils are chock-full of vitamins, antioxidants and minerals, which are super beneficial for your hair, and more importantly, your scalp—without a healthy scalp, your hair isn't set up for healthy growth. One that features botanicals and omegas, like Oil Essentials, can keep your hair looking young and healthy.
Tip 2:
Wash less frequently
Many women wash their hair every other day or even every few days to let some of the natural oils from their scalp keep their hair moisturized. If you can, try to skip the shampoo and conditioner on alternating days to give your hair a bit of a break. Washing your strands less frequently will also cut down on the amount of styling products and heat you use, so it's a great way to keep your hair looking and feeling great.
Tip 3:
Choose your shampoo and conditioner with care
Your shampoo and conditioner can have a major effect on your hair's overall appearance. If your hair is dyed or highlighted, opt for color-safe products that will preserve the color and protect your strands at the same time. If you have dry hair, you may find a moisturizing shampoo and conditioner will make it much more manageable. If your hair is a bit oily, try using a clarifying shampoo once a week to clean away any oils and product buildup.
Tip 4:
Avoid stress
There are many symptoms of anxiety that seem to become self-fulfilling. A common example is hair loss. It often seems that those that live in constant fear about losing their hair may actually contribute to their own hair loss, by giving themselves so much stress and anxiety that their hair may actually fall out. Try your best to avoid stress. Take long, enjoyable baths and use candles to relax you when you become stressed.
Having healthy looking hair is a must when attempting to have a truly age-defying appearance. Healthy looking hair will make you look and feel younger.