Every time it feels so hot or getting thirsty, there is only one thing that always pops in one mind. It is a can of soda, and the most common one is the Coca-cola.
But do you really know how this can of Coca-cola does to your body after having a gulp of it? Take a look at the image below which simply explains what happens after drinking a can of coke.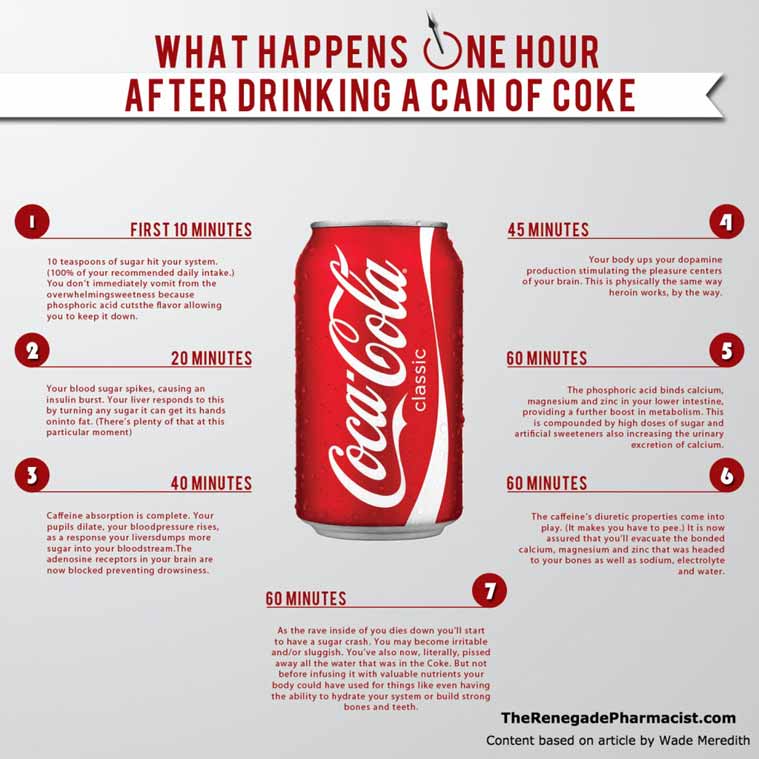 Disclaimer: I am not paid nor given recognition of any form to publish this infographic. This publish is solely for the information of everybody. The image is owned and lifted from TheRefegadePharmacist.com.