Oftentimes, people recognize that they're leading unhealthy lives and they decide to implement lifestyle changes that will promote wellness. However, many of these individuals grow frustrated when they see that their efforts don't seem to be yielding substantive results. If this is your problem, don't despair. Instead, consider whether you're committing any of the following mistakes:
1. You're Consuming The Conventional American Diet.
If you consume the conventional American diet, rest assured that this is part of the reason you're not experiencing a health breakthrough. As many medical experts and dietitians now know, most Americans are on a diet that includes too many animal products and not enough fiber. It is also now known that the majority of Americans do not attain the recommended amounts of fresh fruits and vegetables. One shocking study revealed that some Americans don't even eat one piece of fruit each day.
If your meal patterns parallel the traditional mode of eating in America, it's time to make big changes now. Failing to do so will result in a wide range of issues, and one that many people find particularly pesky is lethargy. Luckily, you can get on the road to optimal food consumption right now by simply replacing a fat or sugar-laden breakfast with a delicious smoothie comprised of nutrient-dense fruits like strawberries, mangoes, and pineapples.
2. You Exercise Sporadically.
Just as the majority of Americans don't consume an optimal diet, their exercise patterns are lackluster. In fact, less than 30% of Americans attain the recommended amount of physical activity.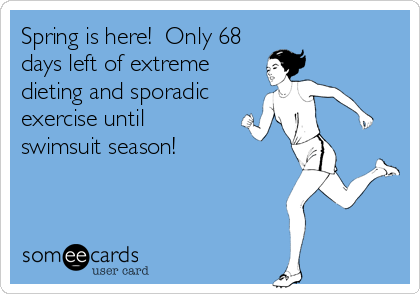 Make sure that you're not a part of this statistic. Exercise provides the mind and body with a wide range of life-giving benefits that will take your level of vitality from unremarkable to incredible. For example, individuals who make a point to exercise at least three to four times each week will often experience a better memory and more energy throughout the day. In some cases, people who have committed to exercise find that they are no longer reliant on coffee for energy.
3. You're Overweight.
Obesity is now an epidemic in America, with roughly 1/3 of individuals falling into this category. It's also disheartening to recognize that another 1/3 of Americans are overweight. If you are carrying excess pounds on your body, note that you are increasing your susceptibility to a wide range of life-hampering diseases. Two of the most dangerous ones include heart disease and cancer. If you know that you are overweight yet find that your weight loss efforts have proven unfruitful, it's time to consider the value of attaining professional help. If you're searching for a medical weight loss Jacksonville FL facility, note that the representatives of VitalityMD can assist you.
Start Experiencing Health Breakthroughs Now!
It's very frustrating to make lifestyle changes with the hopes of feeling and looking better only to find that your efforts aren't yielding results. In some cases, people are committing mistakes based on misinformation, with this factor precluding them from attaining the level of vitality they desire. To ensure that you're not committing health mistakes that detract from your quality of life, refer to the data found in this article!