In this contemporary era, many people find themselves addicted to alcohol. However, many of these individuals are interested in overcoming their addiction and leading a life of sobriety. If this is the case for you, now is the time to begin the recovery process so you can lead a healthy life. To get started on the right foot, implement the following recovery strategies right now:
1. Seek Professional Treatment.
One of the most important steps you can take to end your addiction to alcohol is enrollment in a professional drug treatment center. This step is imperative because attempting to cease alcohol addiction on your own can have deadly consequences. For example, the detoxification process can generate a wide range of unexpected, painful withdrawal symptoms that the general populace doesn't know how to deal with. Since this is so, you should tap into valuable resources such as Drug Treatment Finder Center. The professionals of this company can provide you with insights, instructions, and assistance that helps you locate the alcohol recovery center that is ideal for you. While there, you'll attain a wide range of treatment services that optimize your potential for permanent recovery. Some of them include detoxification, one-on-one counseling, and mentorship.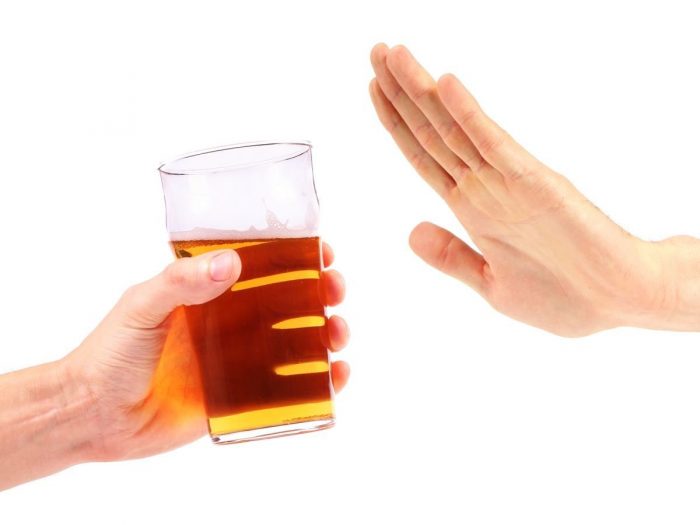 Image from organicfacts.net
2. Expand Your Knowledge Of Alcohol Addiction.
In addition to finding an alcohol treatment recovery center, make sure that you take the time to learn as much as you can about the condition. Doing so will help you optimize and accelerate your addiction recovery process. There are a wide range of information-packed articles you can read online, including "What is the Florida Model of Drug Treatment?" and "Alcohol is a Drug."
3. Optimize Your Mental Power.
If you're serious about optimizing your alcohol recovery process and leading a life of profound health, be sure to tap into your mental power. You can use your mind to accomplish any goal you set, including the objective of putting alcohol dependence in the past. There are several ways that you can optimize your mental power to accomplish this objective, and one of them is by meditating regularly. The health benefits of meditation are diverse, and some of them include improved immunity, better sleep, enhanced memory, and better cognitive functioning. There are numerous forms of meditation you can utilize to start reaping these benefits, and one includes calmly repeating a positive phrase inside yourself. Some examples include "I am healthy," "I am alive," and "Peace, love, and joy." When you get into the practice of adopting this positive mindset on a regular basis through consistent meditation, you will develop the positive mindset necessary to overcome alcohol addiction and live in a healthy, happy manner.
4. Enhance Your Diet.
Another strategy you can employ to overcome drug addiction and enhance your potential for healthy living is optimizing your diet. Unfortunately, research shows that the majority of Americans do not consume a diet that is rich in the vitamins, minerals, and nutrients required for the body to thrive. However, you don't have to be a part of this cultural norm. To aid your body in recovery from the degenerative work of substance abuse, be sure to begin incorporating a wide range of fresh fruits and vegetables into your daily diet. You can also use online resources such as www.cronometer.com to track your daily caloric and macronutrient/micronutrient intake.
5. Exercise, Exercise, Exercise.
One final step you can take to optimize your addiction recovery process is exercise. Alcohol addiction plays an integral role in detracting from the body's ability to function optimally. However, exercise can aid the recovery of the physiological system to ensure that you regain total health in your cells, tissues, and organs. There are a wide range of physical activities you can engage in to accelerate this process. Some of them include:
-mountain climbing
-swimming
-weight-lifting
-yoga
-pilates
-tae-bo
-step aerobics
-cycling
Don't Delay: Overcome Alcohol Addiction Today
If you are currently addicted to alcohol and know it's time to turn your life around, don't delay the process. Instead, commit to implementing the behavioral changes that will empower you to lead the life of holistic wholeness you deserve and desire. To get yourself on the path to recovery right now, implement the five health strategies outlined above. By seeking professional treatment, expanding your knowledge of alcohol addiction, optimizing your mental power, enhancing your diet, and exercising regularly, you will likely find that you are able to overcome your addiction!