Laboratory sinks in the hospital should be, as much as possible, of good quality to assure long lasting usage of the said sink.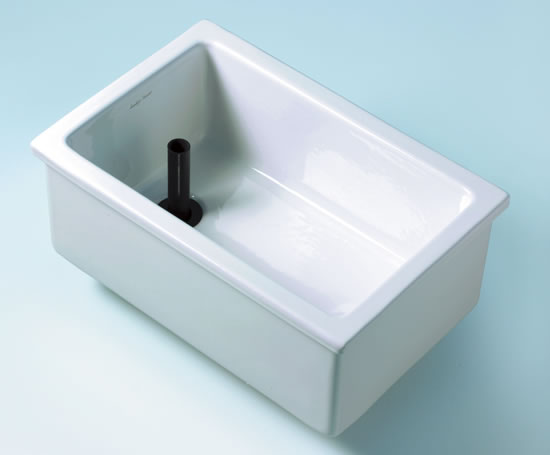 Laboratory Sink (image from esi.info)
These laboratory sinks are of varied styles, shape, sizes and types. The most common shape we usually encounter in the laboratory is square ceramic sink.
Lately, that the hospital has done minor renovations in one of the hospital laboratory, when I passed by on the said lab, I heard the workers talking about where they can find ceramic guides so they can choose which is best for that said laboratory.