I just recently grab a chance to have my new pair of photochromic prescription eyeglasses. If you could still remember, the last time I changed my eyeglasses frames was on November. In fact, I even shared to you my new big eyeglasses frames that time also.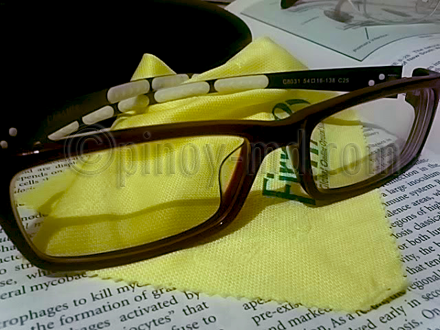 New Photochromic Eyeglasses
Anyways, you might be asking why of all the available eyeglasses, I really opted to have a photochromic one. It is simply because it provides a more protection to my eyes especially when I am outside — exposed to sunlight. Photochromic eyeglasses has the ability to automatically tint its lenses when exposed to UV light. Basically, it is like a sunglasses and an eyeglasses in one plus the prescription lens it has.