Since I bought my iPad, I had nothing to do each and every minute, but to check my smurf village. It's one of the many gaming apps from Apple, Inc. that is somehow the same with Farmville in Facebook. One needs to make his village more bountiful, make friends with neighboring villagers and a lot more. I haven't tried farmville in Facebook, never and no plans to try. I just heard from friends that Smurfs Village app in iPad is almost the same.
However, am not really sure coz, as I have said I didn't and wouldn't try to make a farmville, Smurfs are having a very violent enemy, Gargamel. Opps! I shouldn't be talking more here about the Smurfs village. Haha. I suggest, you guys should watch Smurfs Movie. The smurfs are really amazing and funny!
By the way, getting back to my smurfs village, there's one smurf villager, the vanity smurf who has a salon-like mushroom house. She really is very vain. LOL! I tried myself her house and took a picture of me being a smurfy as well.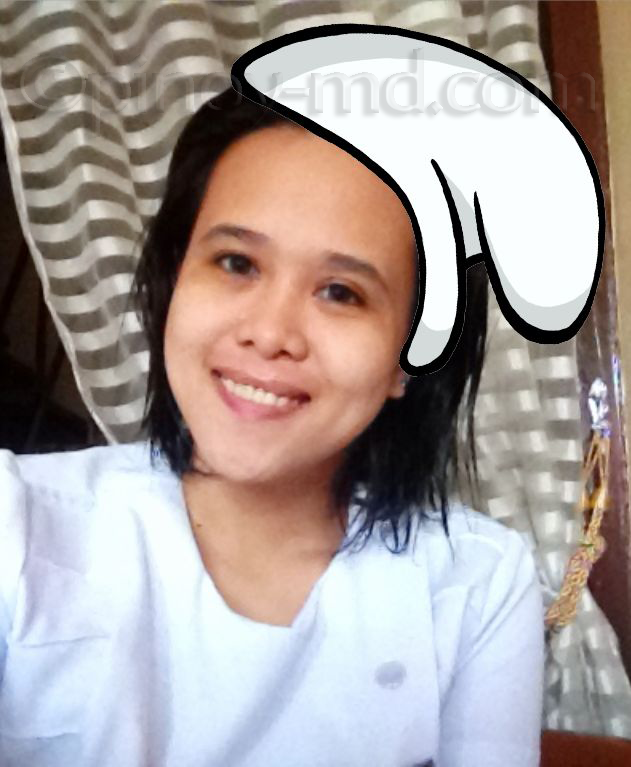 I took this smurfy me photo yesterday just before I went to school. As I have said earlier, I keep checking my smurf village each and every minute.
Do I look good with this smurfy hat? LOL!
P.S. Nevermind my big bulging eye bags.