As a medical student, and a wishful successful medical doctor someday, I am always excited to post about any latest results and updates regarding the Philippine Physician Licensure Examination and the Physicians per se.
Last July 2011, during the last day of the filing for the PRC application of the August 2011 Philippine Physician Licensure Exam, I posted about it which you can see it here. And just this week, since last August 14 was the last day of the examination schedule,  I also posted about the updates here.
To my innocence, but not that much in the blogging world, I gotten shock seeing my site's (Pinoy MD) statistic in just today's result. I captured a print screen and posted below. You can click each image to enlarge and see the details more.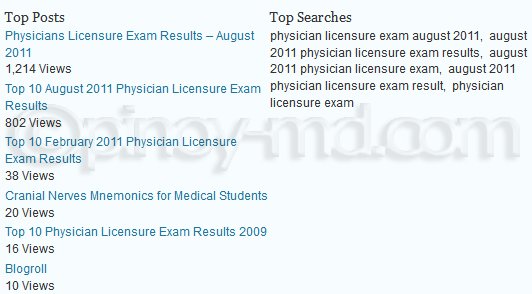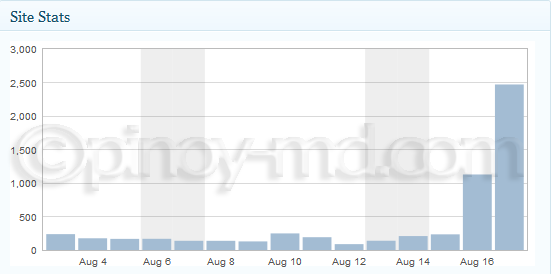 The above results are just for today and yesterday.
I almost to jump seeing these SEO working over my health blog today!