During our Bacolod City trip, I and M went to the Negros Occidental Museum. One of the most interesting stuff I found there was the Early Model Phoropter of the first Filipino Optometrist, Dr. F.B. Sarabia.
I personally do not know who Dr. Sarabia is so I was keen on every details posted in the museum regarding the instrument. But nothing more about Dr. Sarabia was noted there.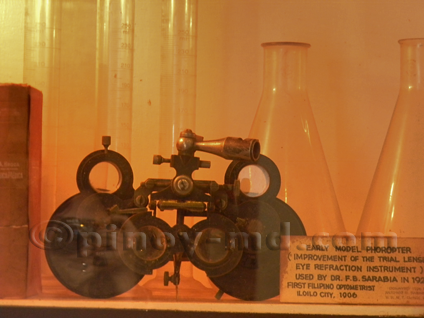 Anyway, Phoropter is an eye instrument used by optometrists to measure eye's refractive errors and used as basis for possible eyeglasses prescription.